1989 Vmax 540 (VMAX540N)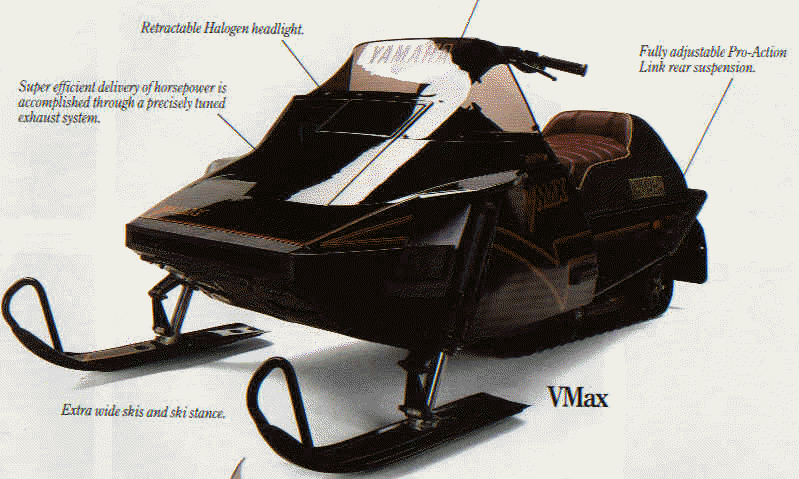 VMAX puts liquid cooled 535cc's at your disposal to quickly dispose of and pesky johnny-come-lately. It's power with the accent on POW!
The 1989 VMAX boasts the following highlights:
Extra wide skis and ski stance.
Super efficient delivery of horsepower is accomplished through a precisely tuned exhaust system.
Retractable halogen headlight.
Instrument readings are made clear and simple, with the speedometer, and the tachometer, housed right inside the heated handle bars.
Fully adjustable Pro- Action Link rear suspension.
Article Index :: Models :: Forum :: My Sleds :: Your Vmax :: Guestbook :: Dedication
All Images Property of VintageVmax.com, please give credit where credit is due :)
Site Designed By: Tyler Ochs